Our Campus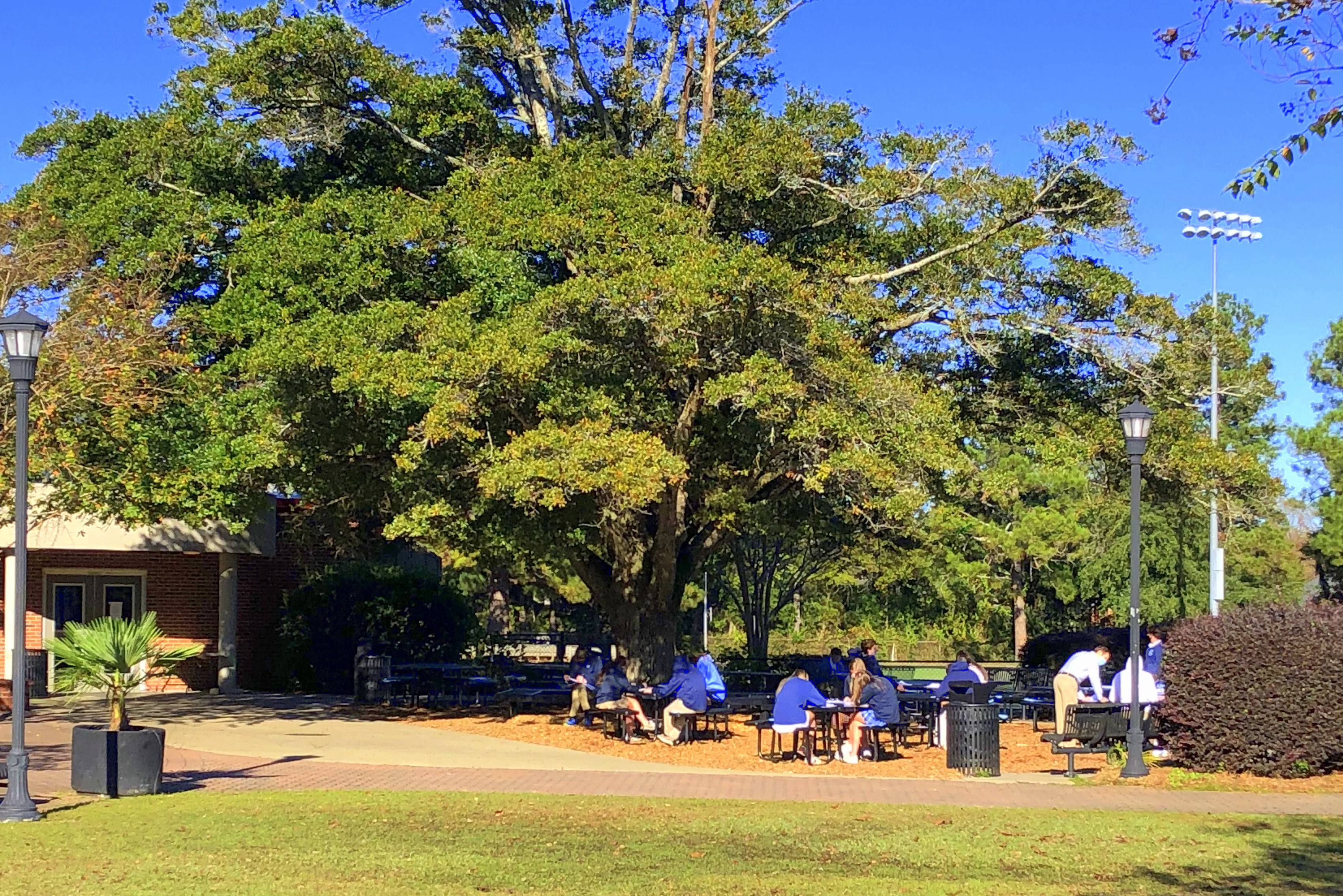 Wilson Hall is located on a 17-acre campus in historic Sumter, South Carolina, and is within ten minutes of Shaw Air Force Base. Situated in the western suburbs of Sumter, the school is surrounded by well-established residential neighborhoods. A gated, secure campus, the school provides a safe environment for its students. Beautifully landscaped with green spaces dotted with park benches and planters, gardens, and flowering shrubs and trees, Wilson Hall's campus is one of the most attractive in the region.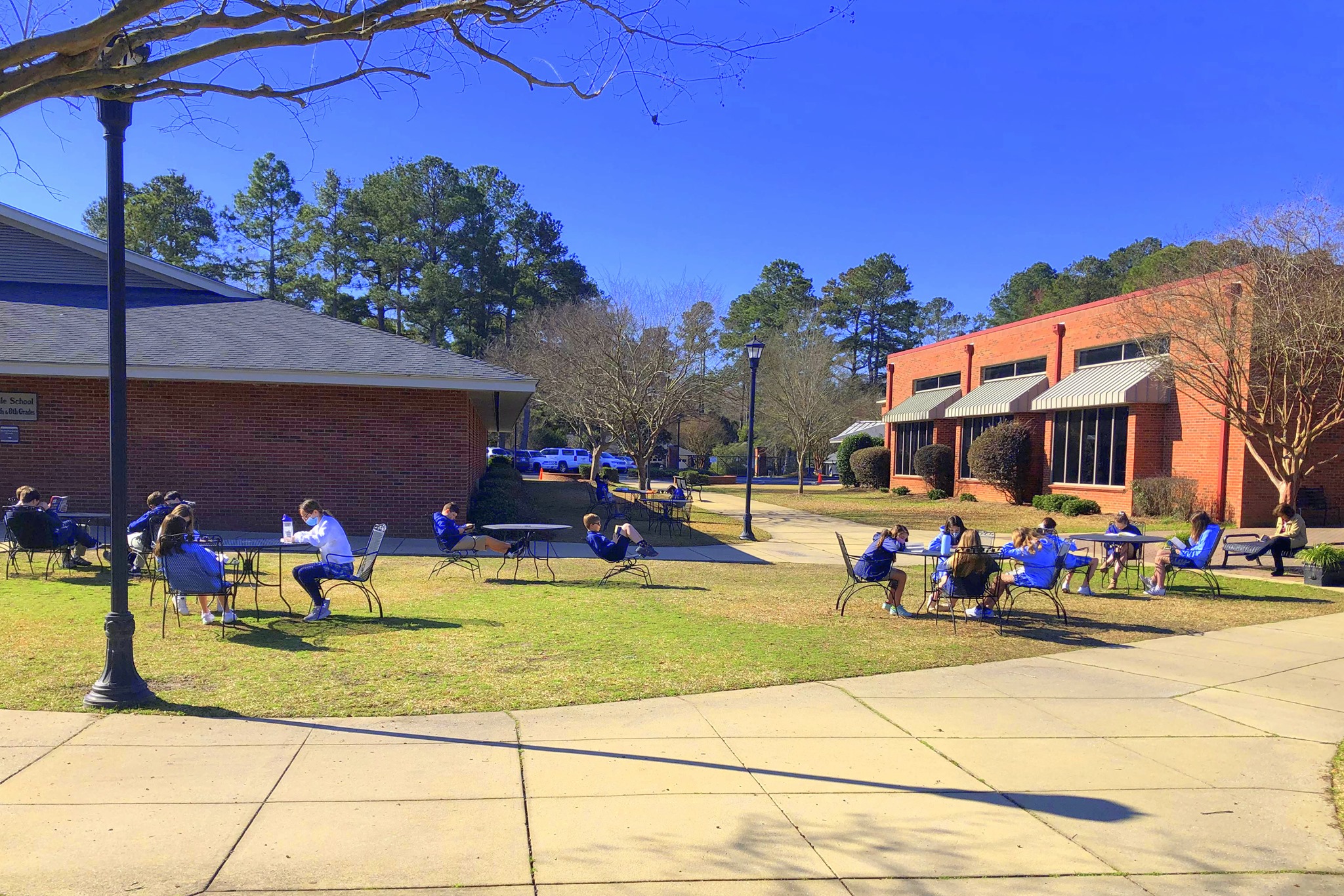 It is common to find students sitting at the tables under the shade of a large, old oak tree doing homework after school, or to spot a student quietly reading a book while sitting on a teak bench under a magnolia tree in the memorial garden. Students enjoy playing on one of the three newly-equipped playgrounds that are shaded by large pine trees, and they take advantage of the pleasant weather to eat lunch on the manicured green. The attractive facilities provide a comfortable setting that is conducive to learning, and it is evident that the students and faculty take pride in their campus.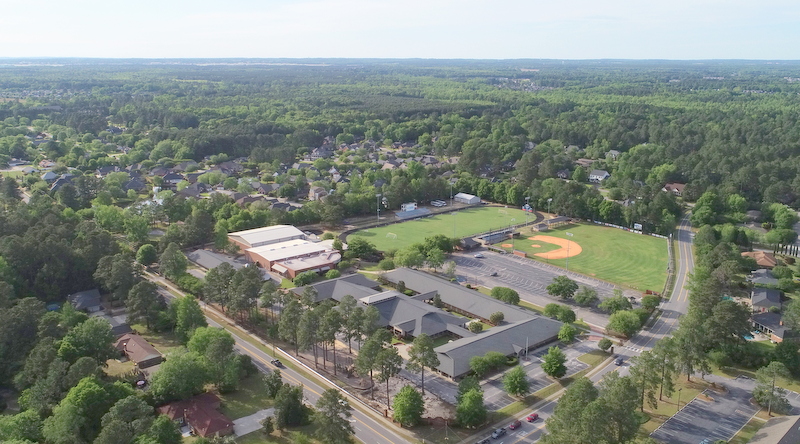 ​On the campus are six brick buildings which include three technology labs, a media center, a library, athletic facilities and fitness center, two gymnasiums, five performing and visual arts studios, three playgrounds, three science laboratories, a STEAM Lab, academic classrooms, a cafeteria, an after-school care center, and a student center.
Campus Enhancements

Wilson Hall continues to enhance its facilities with its largest expansion project to date: 25,000 square feet of new and renovated construction scheduled for completion in March 2022. The new facility will include a chapel/gathering area, a suite of STEM (Science, Technology, Engineering, Math) classroom spaces, a fitness/wellness center and locker rooms, a rooftop terrace, and a patio.