Renaissance Reading Scholar Program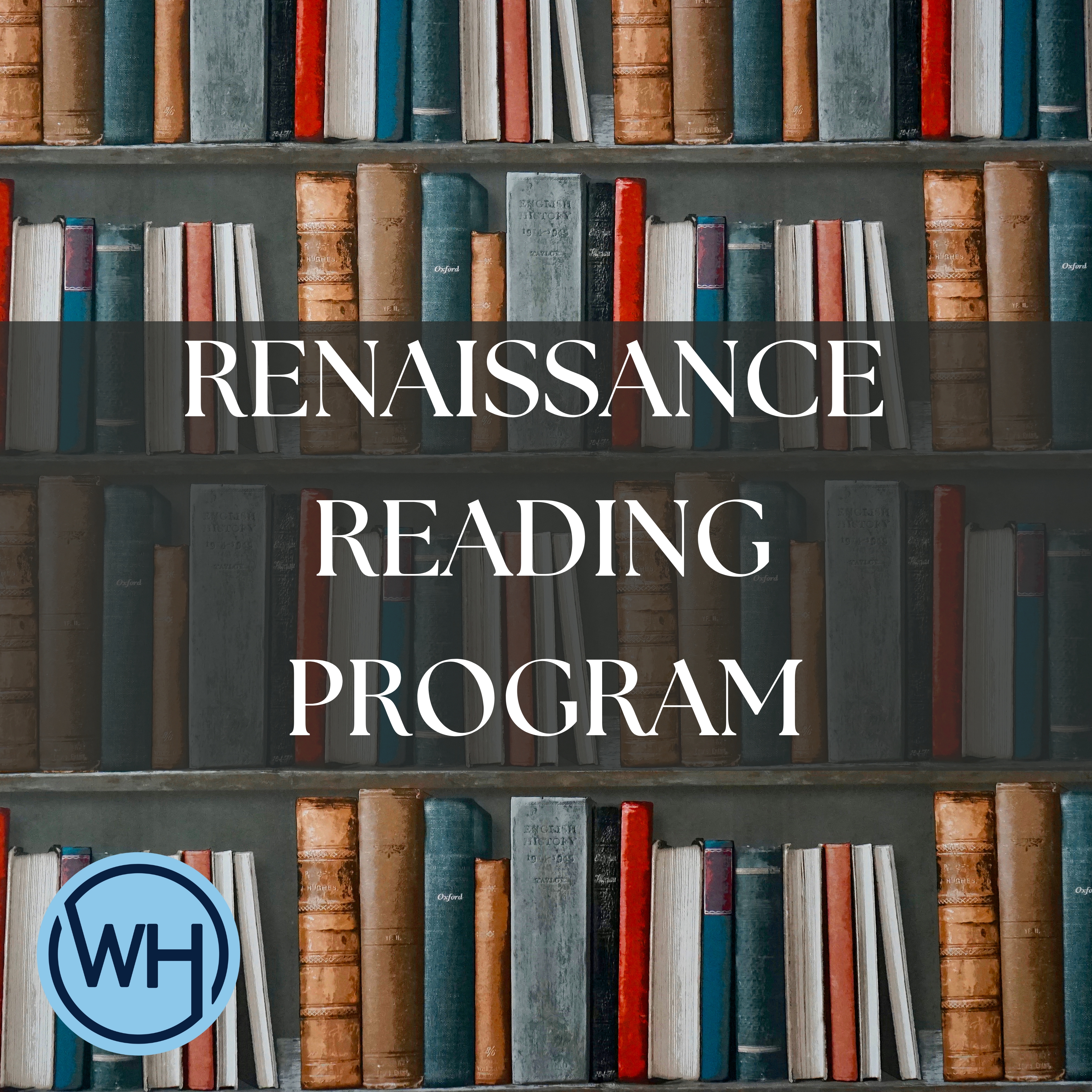 In our pursuit to build signature programs aligned with our mission, we look forward to introducing the Renaissance Reading Scholar Program for the 2023-24 school year. This voluntary program for grades 6th-12th encourages students to read rigorous, intellectually challenging literature, often, but not limited to, literary classics. The books selected are those that our faculty feels are important for students to have read before high school or college. This selection is also informed by the Advanced Placement reading list and past Pulitzer Prize and National Book Award winners. The Renaissance Reading Scholar Program began at Norfolk Academy, under the guidance of then Head of School, Dennis Manning. At Wilson Hall, we have slightly altered the program to fit our community and school mission.
Students may choose six or more titles and discuss them with the faculty or staff sponsor. The meeting with the sponsor should reveal that the student understands the reading and can engage in an intellectual discussion. Students will not receive credit for the book until the sponsor confirms they have an adequate understanding of the selection. Students may begin reading in the summer, but the faculty meetings should be scheduled throughout the academic year.
Please follow the links for the list of books for the 23-24 school year:
High school list
Middle school list

High school students who complete at least six books will be recognized each year as Renaissance Readers (added to transcript). Students completing all four years of the program will be recognized as Renaissance Scholars (added to transcript) and during the Senior Awards Program. Middle school students who complete at least six books will also be recognized each year as Renaissance Readers. Students that complete three years in middle school will be honored and recognized as Renaissance Scholars during the Academic Awards Program of their 8th-grade year.