Performing Arts
Students have formal music instruction starting in the three-year-old preschool and visit the lower school music studio once a week through the 5th grade, and 6th graders take theater for a quarter.
High school students have the option of taking one of the following 11 performing arts courses: AP Music Theory, Chorus I-IV, Guitar, Recorder & Keyboard, and Theater I-IV.
Our campus has a music studio, a multipurpose room with a stage for smaller productions, and a large stage in one of the gymnasiums for larger programs.
Students participate in the S.C. Independent School Association Music Festival for which they receive numerous medals for their performances and they participate in the S.C. Independent School Association Theater Competition.
Theater Department Presents Annie, the Musical
With a cast of students in grades 6-12, the Theater Department, directed by Mr. George Carruth, presented the musical Annie Jr. starring 6th grader Joslyn Barrick in the title role. Based on the popular comic strip and adapted from the Tony Award-winning Best Musical, with a book and score by Tony Award winners, Thomas Meehan, Charles Strouse and Martin Charnin, Annie featured everyone's favorite little redhead in her very first adventure. The cast of 25 acted, danced and sang for three audiences, each with over 250 guests, on the gym stage at First Baptist Church the weekend of April 29. Co-starring in the production were Frances Mac Elmore (Lily), Annabelle Huffman (Grace Ferrell), Hugh McLaurin (Rooster Hannigan), Caitlyn Schumacher (Miss Hannigan), and Victoria Singleton (Olivia Warbucks).
Fisher Wins State Dance Competition
Sam Fisher won first place in the contemporary high school solo category in the South Carolina Independent School Association State Dance Competition. Because of quarantining and absences due to COVID, the dance team was unable to participate in the group competitions as it had in the past. Sam was the only member of Wilson Hall's dance team able to compete this year. The team is advised by Mrs. Jen Alford Reimer.
Theater Production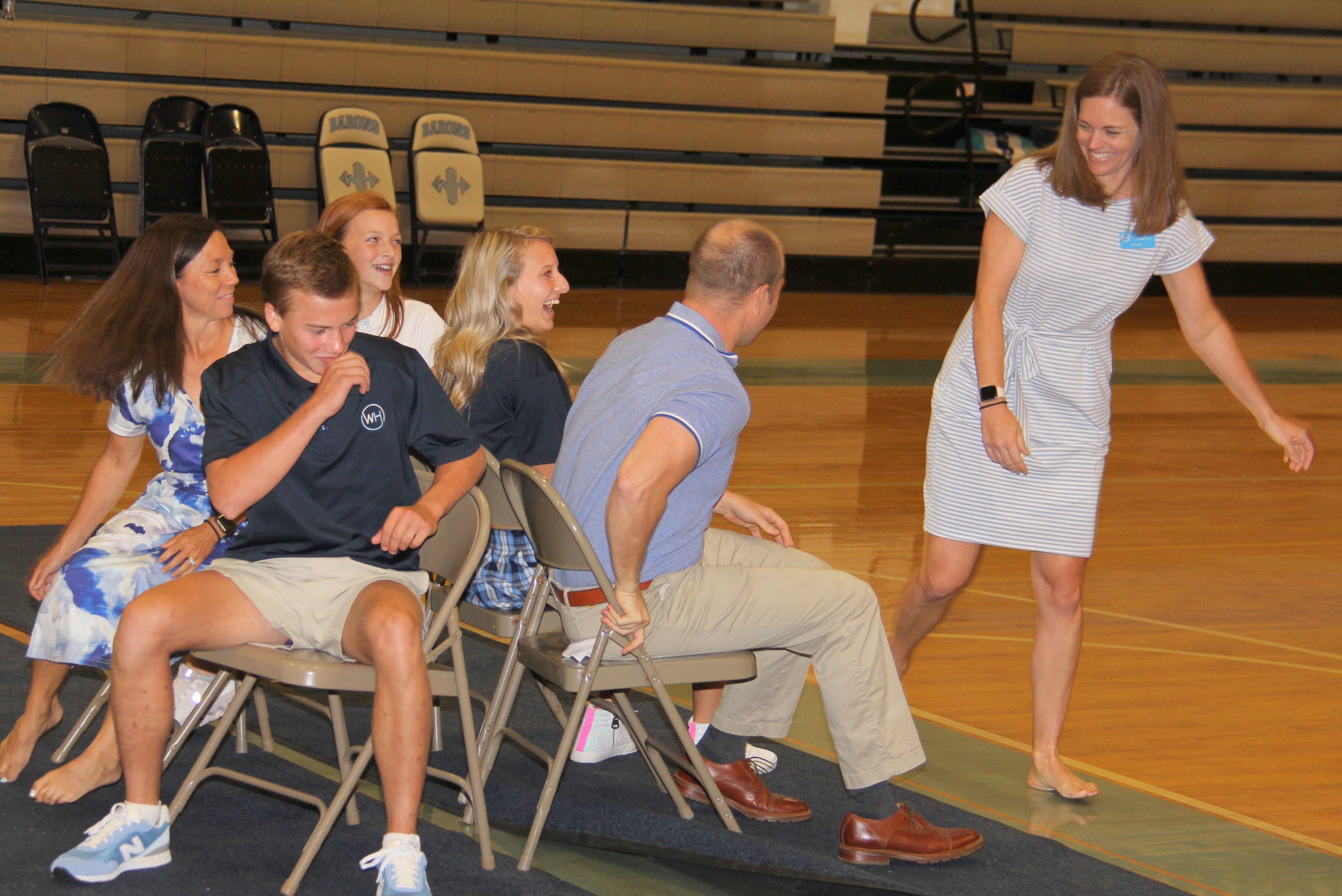 The Drama Llamas, Wilson Hall's theater troupe, presented the comedy Pirates: Theodosia Thud and the Quest for Weird Beard by Josh Mikel on the multipurpose room stage to three sold-out performances. The play was directed by Mr. George Carruth, theater teacher, and students in the theater class constructed the sets and costumes as well as controlled the sound and lighting. Twenty-two students in grades 6-12 participated in the production.